After more than a year I decided to pay a visit to
Neopets
today. To my horror this is what appeared when I tried to login.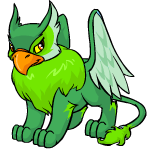 Active Neopet: Luxuriu282


What is this eyrie doing in my login page? Then I realized Neopets must have let my pets die at last...along with my identity there. Boohoo. I suddenly miss my pets and MY BOOK COLLECTION! My God all the time spent waiting in bookshops and bidding on rare books...gone. Sigh. Now I'm wondering whether I should create another account or not.
On other games maybe I should get back to a little gaming. I plan on playing
Utopia
,
Sleuth
, and maybe even
Gumshoe.
Neglected all the games when I had Sam but maybe it's time to play again. Utopia won't take more than 30mins a day after all.